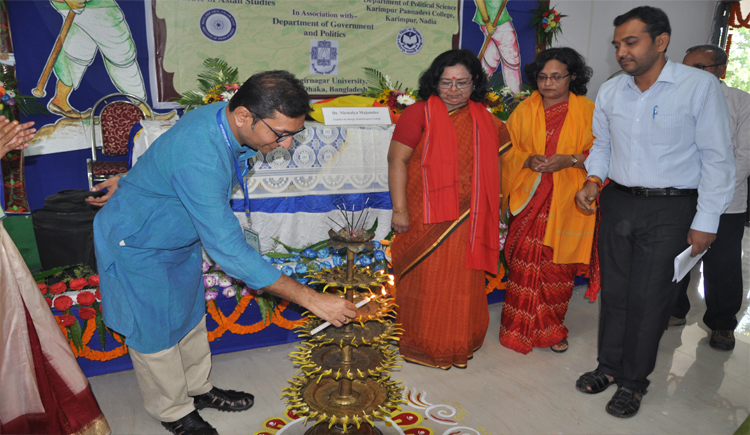 Department Profile
Though during inception the subject was meant to be taught only for general course students, due to demand from local stakeholders in future Honours course was introduced. Since English is an acclaimed international language, so with demands of time the introduction of Honours course has facilitated job & career opportunity for the students who study it. Admission is strictly restricted on the basis of merit and proficiency in the subject concerned as reflected in the incumbents' 10+2 mark sheets.
The college being situated in a rural hinterland, most of the students are still now first generation learners from farming families with no background to facilitate them to study literature & language in a foreign tongue in their locality, yet the department tries to provide them academic & technical facilities and for a last many years the students from this department has enhanced its pride & dignity in the university examination for UG. Though within rigours of Government policy, the number of faculty members is quite meagre than the actual demand, still the present faculty is quite sincere and painstaking to provide the best to the students of the department.
Department at a Glance: 4 members department. HOD is the HOI also, so the burden is mostly borne by the other faculty members.
Sanction Post (Substantive Post): 2
Present Faculty Members: (Mention only number category wise)
| Associate Professor | Assistant Professor | SACT |
| --- | --- | --- |
| 01 | 01 | 02 |
Number of Classrooms: 03
Demand Ratio:
| Year | Seat Intake | Application Rec. | Ratio |
| --- | --- | --- | --- |
| 2018-19 | 77 | 254 | 3.30 |
| 2019-20 | 77 | 168 | 2.18 |
| 2020-21 | 77 | 143 | 1.86 |
Our Teachers
Study Materials
| Sl.No. | Date | Title | Semester | Download |
| --- | --- | --- | --- | --- |